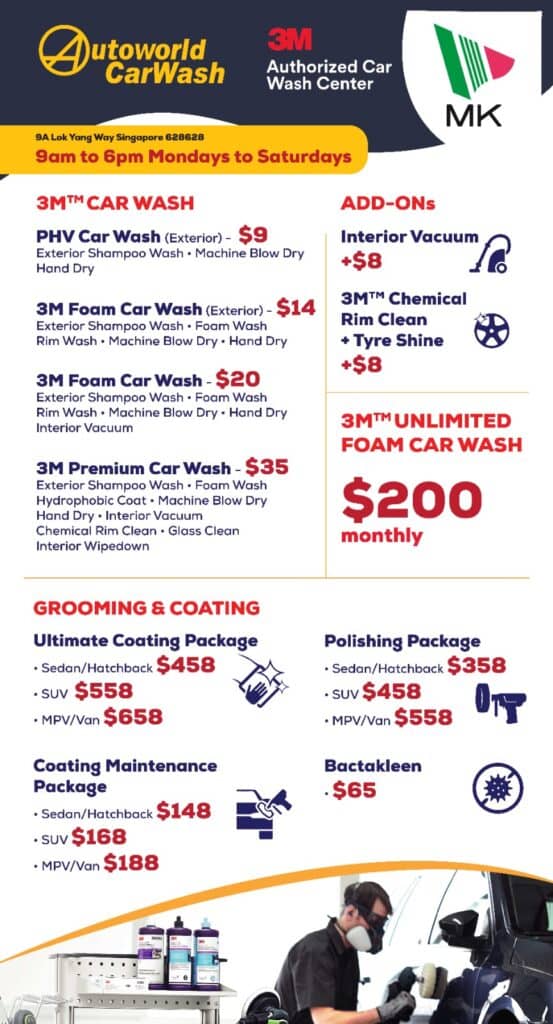 Introducing Singapore's First & Only 3M™ Authorised Carwash Center located right here in the West of Singapore!
At Autoworld Carwash, we are all about providing you with fast, convenient, and effective car washes.
And we are upping our game with the latest "state-of-the-art" Car Wash Machine from Japan, the MK Seiko A-Stage!
We know washing your car can be a chore, but not anymore! In just five minutes or less, your car will be shining like new from bonnet to boot – guaranteed!
Whether you need a one-time 3M Foam Car Wash or the limitless, bottomless 3M™ Unlimited Foam Car Wash – we have the perfect wash for you!
With the 3M™ Unlimited Foam Car Wash, you can get your car washed as many times as you like (on a fixed monthly subscription)!
Wash Now!